When you want to discover and learn about the World Heritage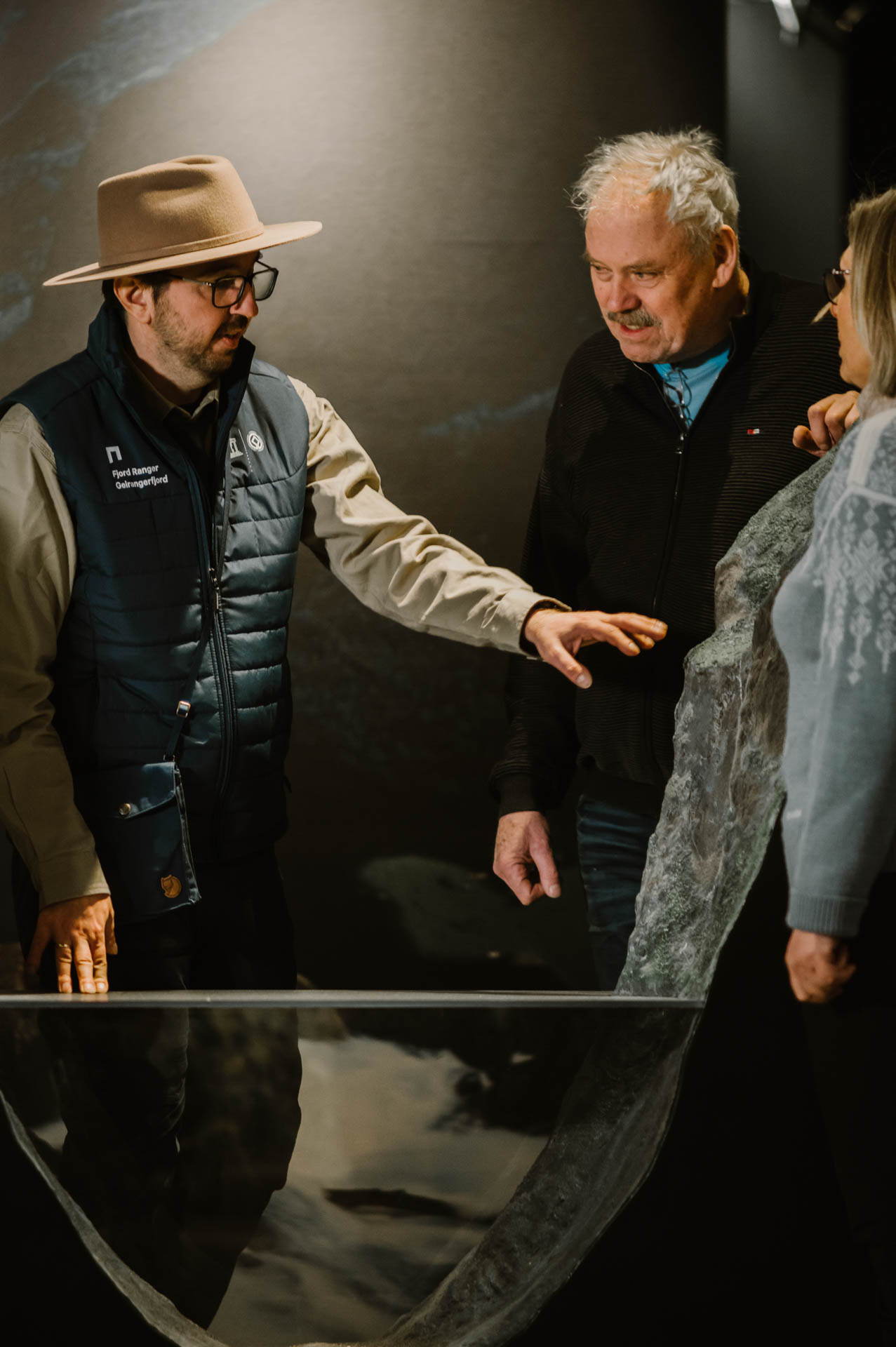 Exhibitions and experiences
The Norwegian Fjord Centre is a vibrant visitor, information and World Heritage centre for West Norwegian fjords. The centre offers much more than regular visits, and you are welcome to experience various fun activities. These include, for example, the Fjord Ranger programme, the Fjordheimen play, programs for schools, guided tours, winter cruises, waterfall walks and lectures.
The World Heritage Area, "West Norwegian Fjords", includes the Geirangerfjord and the Nærøyfjord. The World Heritage area is the only one in Norway listed on the prestigious UNESCO World Heritage List because of its natural values.
The Fjord Centre is open all year round.
Contact: