Locations in Eidsdal – the Red Cross house in Eidsdal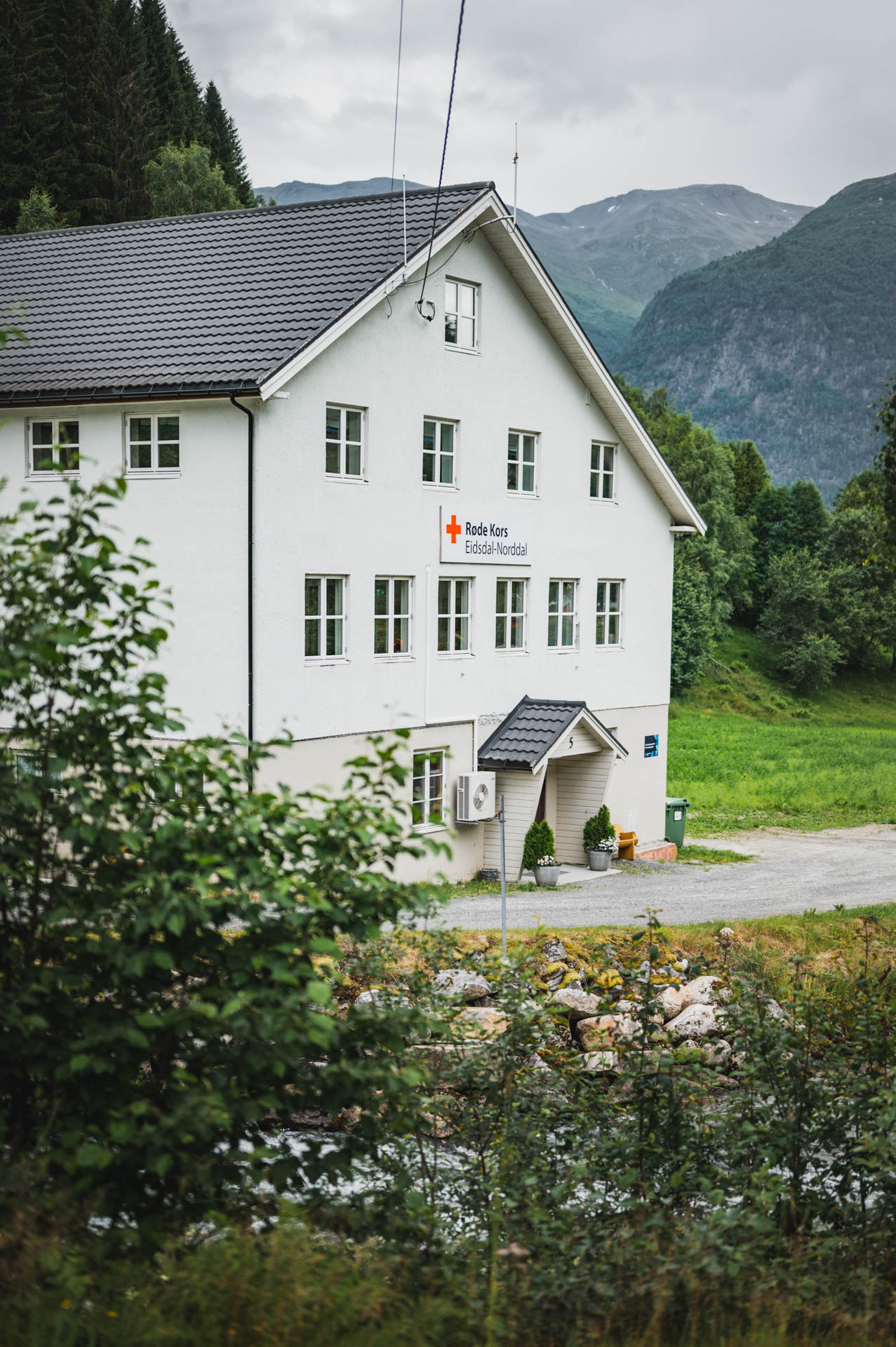 The Red Cross house in Eidsdal
The Red Cross house in Eidsdal is not just a house. It is a place where enthusiasts come together. The Red Cross runs the Eidsdal community hall, a Red Cross rescue group and a second-hand shop in the centre of Eidsdal – all based on voluntary work. In recent years, the team of volunteers has upgraded the house beyond recognition – in a positive sense.
The location can be used for rehearsals, gatherings, meetings, etc.

A fully equipped and approved kitchen may be rented
Restroom facilities
A large hall with a stage upstairs (150 people)
A small hall downstairs (70 people)
Price: By agreement
Contact:
Gunnar Helge Lund
Langereiten 5, 6215 Eidsdal
Tel. +47 91 34 73 82 
ghlund@online.no
No commitments – we will soon revert to you with an offer.
Travelers' Map is loading...
If you see this after your page is loaded completely, leafletJS files are missing.