Work in Geiranger – The Norwegian Fjord Centre – cowork and meetings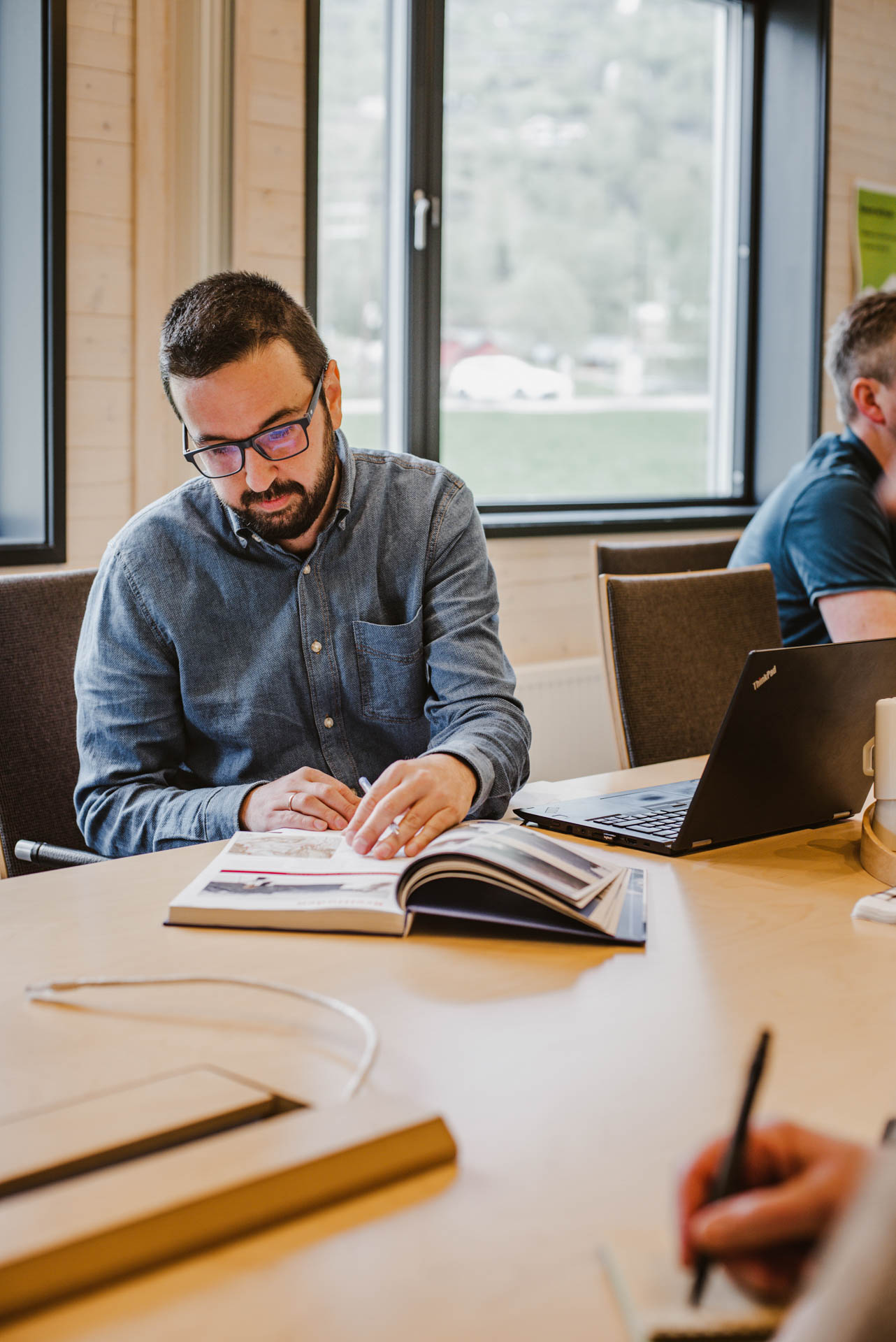 The Norwegian Fjord Centre – cowork and meetings
The Norwegian Fjord Centre is located in Geiranger and is the World Heritage West Norwegian Fjord Landscape visitor centre. The centre is located in a modern, architect-designed building housing exhibitions, a cafe, a shop – and an exciting working community. 
The World Heritage Foundation is located here, together with tourism companies, the management of the protected area and SNO (The Norwegian Nature Conservancy) in beautiful office facilities that you can rent for a short or extended period. You will have access to a shared or your own office, meeting room and kitchen/canteen. 
You can immerse yourself in your work while at the same time having a short distance to beautiful outdoor areas, cultural and historical buildings and last, but not least, the waterfall trail "Fosseråsa" – a path built in corten steel close to Storfossen waterfall. The trail takes you quickly down to the school and the village centre.
Fosseråsa, Norway's first authorized national tourist trail, passes just past the centre and continues up the forest path to Storsæterfossen. If you want a break from your everyday work, it is easy to go out and get new inspiration or clear your head.
Excellent office facilities
Cowork, office community and network
A shared, or your own office, meeting room and kitchen/canteen
Short distance to the centre, shops and attractions

Price: By agreement
Contact:
Stiftinga Geirangerfjorden Verdsarv
Gjørvahaugen 35, 6216 Geiranger
Tel. +47 70 26 38 10
kjetil@verdsarvfjord.no
www.fjordsenter.com/booking
No commitments – we will soon revert to you with an offer.
Travelers' Map is loading...
If you see this after your page is loaded completely, leafletJS files are missing.